Carlos F. Osorio, Esq., B.C.S.
Carlos Federico Osorio Montealegre is an attorney based in Miami, Florida, founder of Osorio Internacional. He has earned an advanced specialization from The Florida Bar in international law and is the past Chairman of The International Law Section of The Florida Bar (2018-2019). He is tri-lingual (English, Spanish and Portuguese) and has practiced as an attorney in Miami since 2002, focusing mainly on international disputes of many kinds, from international commercial disputes, trust disputes, shareholder battles, marital disputes, intellectual property disputes, to frauds, currency frauds and assisting in criminal investigations. He litigates in State and Federal Court and has been admitted to practice in numerous Federal District Courts in the United States. The common factor in his practice is that he attends quite often to the high-net-worth entrepreneur and family businesses from Latin America and Europe and forms close relationships with his clients, stressing practicality and loyalty.
Mr. Osorio is quite comfortable working with his clients' trusted advisors – accountants, lawyers and financial advisors – in foreign languages, and forms strong referral relationships, both domestically and internationally. Mr. Osorio is a litigator by training but is also comfortable working in the role of outside general counsel and negotiator.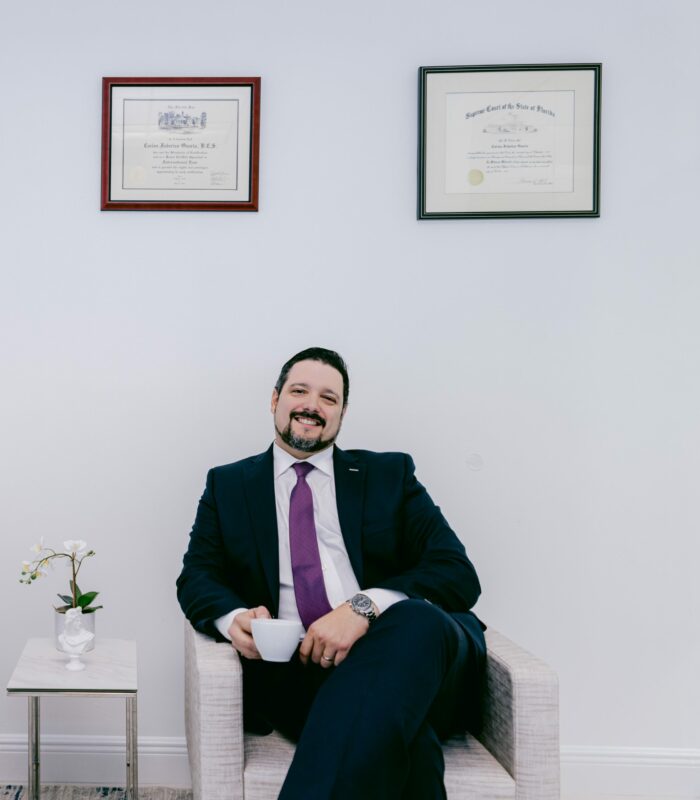 Mr. Osorio was a shareholder at a Miami-based international law boutique for close to a decade. He is a graduate of Phillips Exeter Academy (Cum Laude), Dartmouth College (Cum Laude), and the University of Miami School of Law (Cum Laude). While studying at Dartmouth College he learned Portuguese.
Mr. Osorio is originally from Nicaragua and came to the United States very young as a result of the Nicaraguan Civil War. His direct ancestor is General Francisco Morazan, the only man to serve as President of the short-lived Central American Federation. He has very strong ties to Nicaragua and the Nicaraguan Community and serves on the Board of Directors of The American Nicaraguan Foundation (ANF) as well as serving on the Advisory Board of The Fabretto Foundation, both charities focused on assisting the poor in Nicaragua.
Mr. Osorio enjoys building fellowship with clients and colleagues throughout the world, with an emphasis on Latin America and Europe. His clients range from Mexico to Chile and beyond, and a typical day involves dialing many long-distance prefix codes and switching languages all day. He believes that Miami is an excellent base of operations, but his mindset is to be as international as possible.